Pajama Pants & Loungewear for Men Up to 5'9"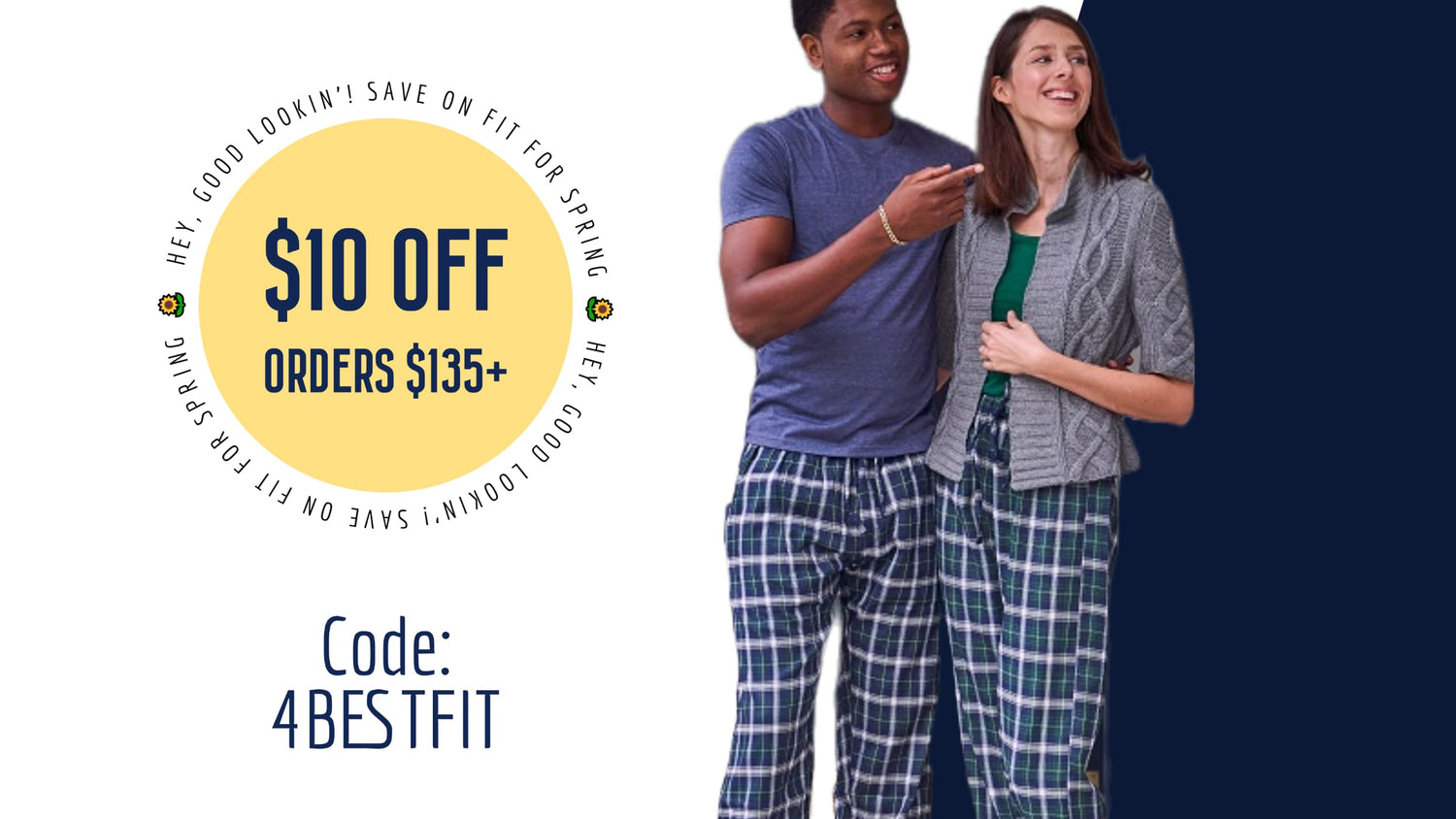 What Size Should I Order?

FOR GENERAL SIZING INFORMATION: Our Size Charts and Short Men's Style Guides are a great place to start. If you need a tape measure to take your measurements, you can find one here

FOR LENGTH:

As we like to say around here, EveryBODY is different =) So height alone doesn't always translate to a specific inseam (since some guys are all torso, others all legs). Your safest bet is to measure a pair of pants that fit well. Simply fold them in half lengthwise and measure from crotch seam to hem with a soft tape measure. With that said, in general, we recommend:

25" (2XSH) for men up to 5'5" 26/27" (XSH) for men up to 5'7"

28/29" (SH) for men up to 5'9"

FOR WAIST SIZE:

There are a few ways to figure out your waist size.
1) For general Waist Sizes, generally Medium is 32-34" Large is 36-38" X-Large is 40-42", etc.
-or-
2) If you know your actual waist measurement, consult the size chart posted on each specific item page (look for the tab marked "size charts/measurements"). Use the chart to convert your actual waist to a general size
-or-
3) the easiest way: whatever size you generally purchase in elastic waist items (like boxers, pj bottoms or swim trunks) is likely the same size you would order from us in general size items
FIT for the Weather - which Fabric is best?

FIT for EveryBODY, in Every Weather. Whether you sleep warm or cold; or dress for the season, we've got FITs and Fabrics right for you.

LIGHTWEIGHT/ALL-SEASON: Try our lightweight 100% cotton broadcloth, or even a lighter weight flannel style (look for the single side-brushed style, marked all-season)

WINTER-WEIGHT: To stay cozy in the coolest temps, look for our Flannel styles, particularly the heavier flannels that are brushed on both sides.
Why Proportioned, Short Men's Sizes Matter

Exclusively at FORtheFIT, short length men's pajama bottoms are perfectly proportioned for shorter men. Lengths from 25" to 29".  Plus, a shorter rise ensures a perfect FIT for men up to 5'9"- eliminating a bunchy saggy seat and thighs! Slim? Skinny? Stout?

The waist features both elastic and drawstring for a truly custom (and comfortable) fit, plus a wide range of waist sizes (S to 2XL). 

Premium materials- the softest cottons and flannels - and quality construction, mean these pajamas will last for many a great night's sleep.  Comfortable & Soft, FORtheFIT's Short Men's Pajama Bottoms are the perfect short men's gift for any occasion (or treat yourself!).

FORtheFIT.com is proud to offer a collection of short men's pajama bottoms that FIT from day one, straight out of the box- no alterations necessary.