ForTheFit.com
Regular price
$98.00 USD
Sale price
$98.00 USD
Unit price
per
Sale
Sold out
FIT Guide: Find your Size >
Easy Returns & FREE Exchanges within 30 Days.
*NEW* Premium Men's Short Rise Dress Pant with 2% Elasthane for Comfort, Stretch and Excellent Recovery to look (and feel) your best all day, every day


*NEW* Comfort-curved waistband (adds up to 1.5" - no elastic tabs necessary)

Universally flattering Flat Front & a Relaxed but Tailored Fit, Straight Leg

Proportioned, Short Men's Inseam & TRUE Short Rise for Men up to 5'9"

Colors Available:  Black, Oxford Gray & Navy (Sold Out) 
Full Product Description

For almost 20 years, FORtheFIT's exclusive men's "Dylan" pant has been our best-selling chino style for shorter men up to 5'9" - uniquely designed and proportioned exclusively to provide an ideal FIT for shorter men up to 5'9 tall.  NOW, we've introduced 2.0 version- improved premium cotton twill with STRETCH (for all day comfort with excellent recovery - to have you looking your best from morning coffee through Happy Hour, friend!). PLUS, the NEW Dylan features our innovative CURVED comfort waistband to add a little room after lunch or if you're between sizes, without the need for any elastic tabs.


Average stores cater to average guys., and you my friend- are your own man! At FORtheFIT, we are keenly aware that finding pants that FIT correctly can be tricky.  "Regular" store-bought pants are just plain missized for men under 5'9"- resulting in ugly bunching, sagging and uncomfortable excess fabric through the seat and thighs.

By contrast, FORtheFIT's Dylan chino pants have been designed and proportioned for shorter men to offer an exceptionally superior fit, so you look (and feel) your best. This part, will NEVER change- that's our promise to you.

Sizing Information / Size Charts

Size Charts will help you identify the perfect FIT for YOU in our Short Men's Pants. For additional sizing information, please check our Guide to Buying Short Men's Clothing and Short Men's Size Charts

There are 2 ways to find your waist size:

1) Please measure your natural waistline, or,

2) Measure the actual waistband on your best-fitting regular jeans or trousers

Whatever the actual measurement you see, that is the size you should order for a short rise jean or trouser. Don't simply order the size you've always purchased in regular rise trousers, order your actual waist measurement in short rise trousers and prepare yourself for fit on a whole other level than you've experienced before.

For length, we provide INSEAM length. Inseam refers to the distance from crotch seam to hem.

NEW to wearing "Short Rise" Pants? If you have never had a true short-rise pair of pants before, you are in for a treat. But, please keep in mind that you may find that you need to go UP a waist size from your usual purchase, since to date, you may have been buying down a size of traditional rise pants in order to get a half-reasonable fit.
Wash & Care Instructions

Cold Water Wash, and Tumble Dry Low with no heat setting (Dry Clean is BEST, and recommended for best results. and product longevity) 

All garments are pre-shrunk, but with all cotton garments, additional shrinkage may occur with any heat applied on wash/dry.  Please see care label for complete details and follow care label instructions exactly for best results and product performance.
Fabric Information

Easy Care 68 Poly/30 Viscose / 2 Spande or 97%Poly/3%Elasthane
Shipping & Returns

Returns For US Customers

At ForTheFit.com, we strive to fit everyBODY, but we also understand that everyBODY is different and one size most definitely does not fit all. If you are unhappy with the fit or style of any of our products, you are welcome to return new, unworn items with all original tags attached and intact as shipped to you within 30 days of receiving them for a refund, store credit or even exchange   Simply click the link below to begin the process (or read on below for more complete return details and exceptions).

Simply click the link above to begin your return process.  On the next screen, you will be able to confirm your return for refund eligibility, request store credit or process an exchange request. 

Return postage is available for easy download and printing as well, if you wish.  Return postage is FREE if you elect to receive store credit or an exchange.  If you choose a refund, $12 will be deducted from your refund amount. If you choose to secure your own postage, please use a traceable form of postage and return your order to the provided address within 30 days of purchase. Each item on an order is limited to one exchange (see details below).

Returns received in proper, resellable condition within 30 days will have the purchase price refunded to the original form of payment. Original ship fees are non-refundable.


What Details Do I Need to Process a Return?

All you need to is enter your order number and either: email address, phone number or the shipping address' zip/postal code.  From there, you will select your order and follow the easy on screen instructions. Please refer to your order confirmation message for the exact email, phone and zip code you entered when the order was placed. It is a database based system, so they must match as originally entered in order for the system to locate you. 

Please Note:
To be eligible for a return, items MUST be sent back in new, unworn, unwashed condition with all original tags attached and intact, just as we shipped them to you.

Unfortunately we are unable to refund original shipping costs for any order, nor reimburse for return postage for refund requests. Upon receipt, only the item's purchase price will be refunded (less any discounts applied to the original order or gift wrapping fees).


If you need to return an Exchange Order: exchange orders may only be returned for store credit, customer should provide their own postage. A traceable ship method is recommended.  If you elect to use our postage label for the return of an exchange order, $12 will be deducted from the store credit amount.

Exceptions & Final Sale Items

As we sell a lot of different items, there are a few exceptions to our returns policy and a few special cases to take note of.

Non-US orders:

If you are located outside of the US, please note that we will only receive your return items for refund or store credit (which you may use to place a reorder at your convenience).  Return shipping will be at customer expense (we will not reimburse for the cost of return postage) and we are unable to provide return postage labels for international orders. Because of the high postage costs, and additional complications (such as customs and duties), we are unable to process exchanges for international orders.  Thank you for your understanding.

However, if you have concerns about ordering or would like assistance identifying the best sizes and styles for you to ensure a great fit (with no need for return), please get in touch.

Defective Items:

Our items pass through rigorous quality control procedures prior to shipping out to you, but mistakes (though rare) do happen. Did we send you the wrong item or is there a problem with your order (such as a manufacturing defect or mislabeled item)? Simply select "Incorrect" or "Damaged" items as your reason for return so we can make appropriate arrangements with you.

Items that are Worn/Washed/Tagless/Damaged/Dirty/Stained:

Per our return policy, items received in worn, stained, washed damaged, tagless or in otherwise unsellable condition (that includes any items with lingering pet, tobacco or other smells, or covered with pet dander, other hair or excessive lint) may be, at our sole discretion:

Rejected for Return (returned to sender or discarded- at our sole discretion),
issued full or partial (minus restock fee) Store Credit,
And/Or refunded minus a restocking fee commensurate with the damage or delay.

Dress Shirts:

We get it – dress shirts are tricky. You have to remove them from the packaging in order to try them on, and getting them back in the package if they didn't fit is a bit of a project. However, if you have to send one back to us, please make every effort to repackage the shirt as it was shipped to you (to the best of your ability) and include all packing materials intact.

For dress shirts out of their original packaging, we can either issue store credit or a refund, minus a re-stocking fee commensurate with the damage (because the truth is, once you've opened the package, we probably won't be able to re-sell the shirt).

Please Note:
We hate restocking fees, too. If we can tell you tried REALLY hard to repackage neatly, we generally waive or reduce any re-stocking fees for shirts, so please do your very best.

Non-Returnable Items

There are a few items on which we cannot offer returns for various reasons. These items are as follows:

Customized Items:

Items that have been personalized for you, including pants and trousers which have been hemmed to your exact specifications (fractional inseams, or inseams shorter than 26″ for short men's trousers, and shorter than 34″ for tall men's trousers) cannot be accepted for return.

Final Sale Items:

When we discount items for "final sale" they are sold on the understanding that they are not returnable. This does not mean that every sale or clearance item is 'final sale' Our FINAL SALE items are clearly marked as such in the title and product descriptions. Items clearly marked FINAL SALE are generally items that have been deeply discounted or discontinued and are being sold below our cost. Items sold on a final sale basis will not be accepted for a refund, store credit or exchange, for any reason whatsoever.

Hygiene Items:

We cannot accept returns of underwear or swimwear items. This is of course for hygiene reasons as these items cannot be re-sold once they have been sent to a customer.

Holiday Themed:

Finally, any items which are Holiday themed (such as Christmas sweaters, for example) cannot be returned once the Holiday has passed and must be received at least 1 week prior to the Holiday. If timely received, these items can be returned according to the rules of our standard return policy.

Returns During The Holidays

We understand that during the holidays you may be buying gifts and may not be sure about size or whether the person you are buying for will like the item. Plus, many of you like to get an early start on Holiday shopping and we can appreciate that, too! For this reason we have an extra generous returns policy for the Holiday period each year.

For any order placed between October 1st and November 20th, you have 30 days from purchase date to receive a cash refund, but you are welcome to request store credit or an exchange as late as January 5th.  For any order placed on or after November 21st, you have up until the later of January 12 OR 30 days after your purchase to return any of the items purchased for a refund, store credit or exchange. *Bundles and Final Sale Items Excluded from Holiday Return Terms

All of which means you have plenty of time to present your gifts to friends and family and still get a refund, exchange or credit for an item that's not quite right. For all other terms and conditions, please review full return rules above.
Share
View full details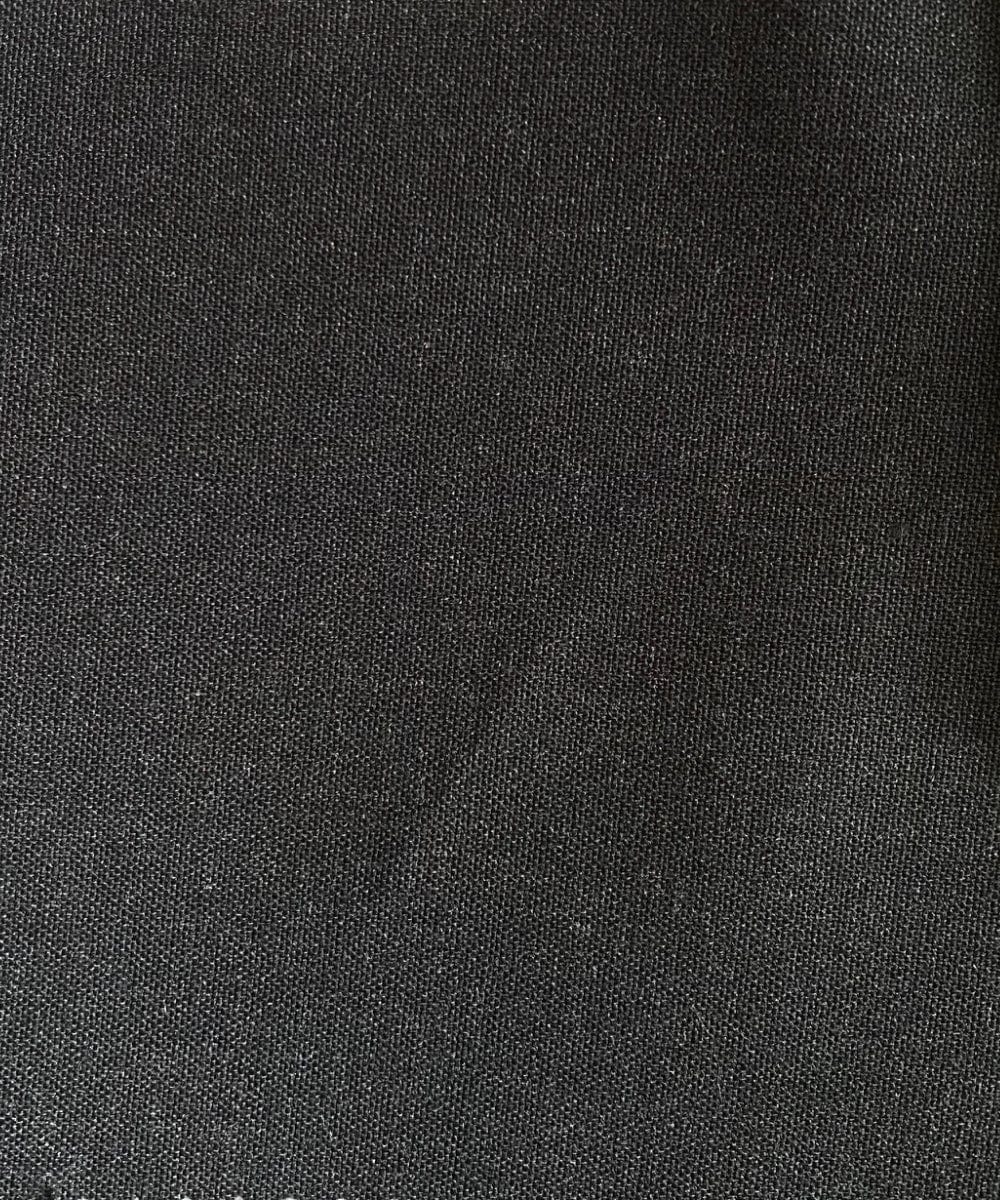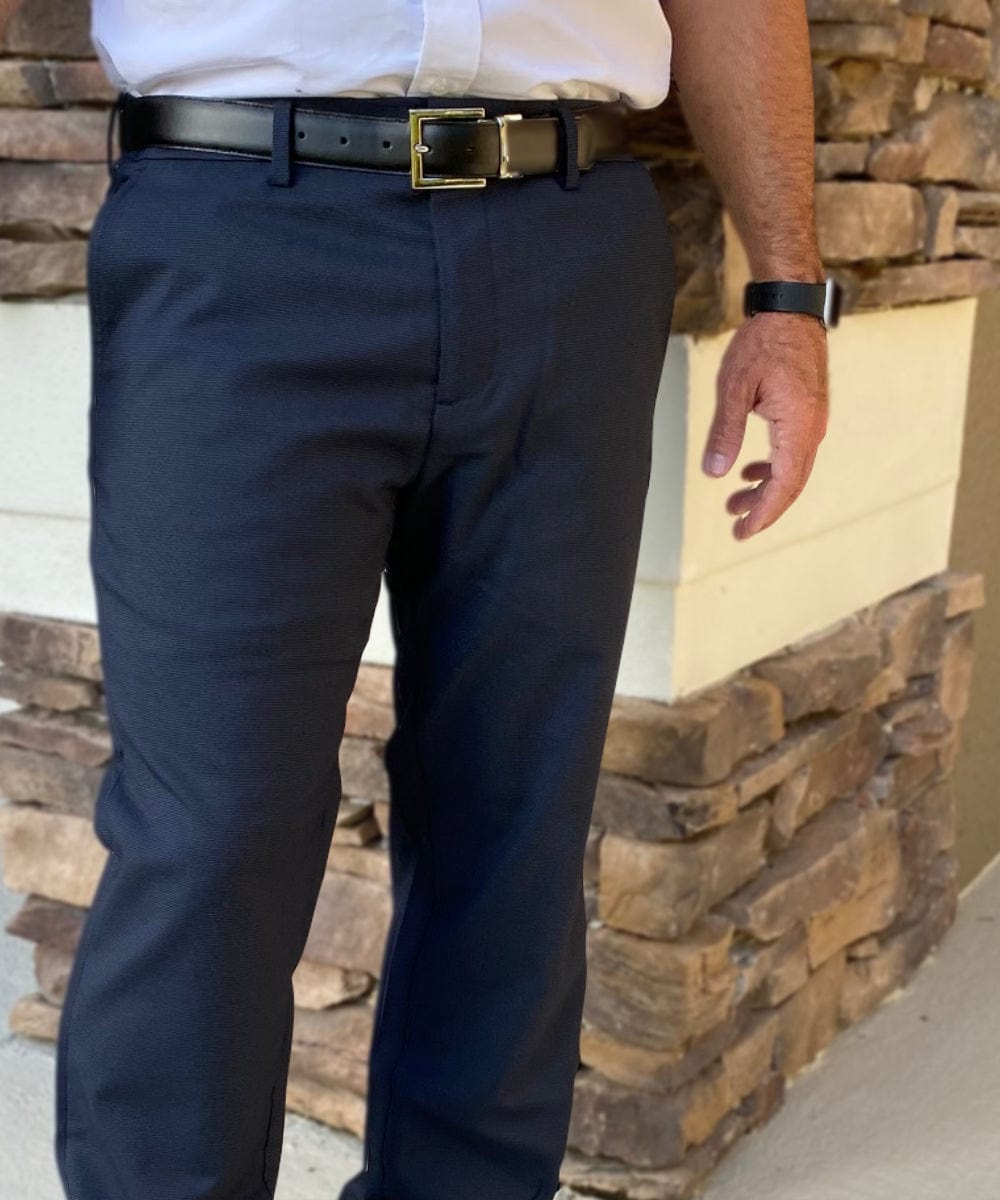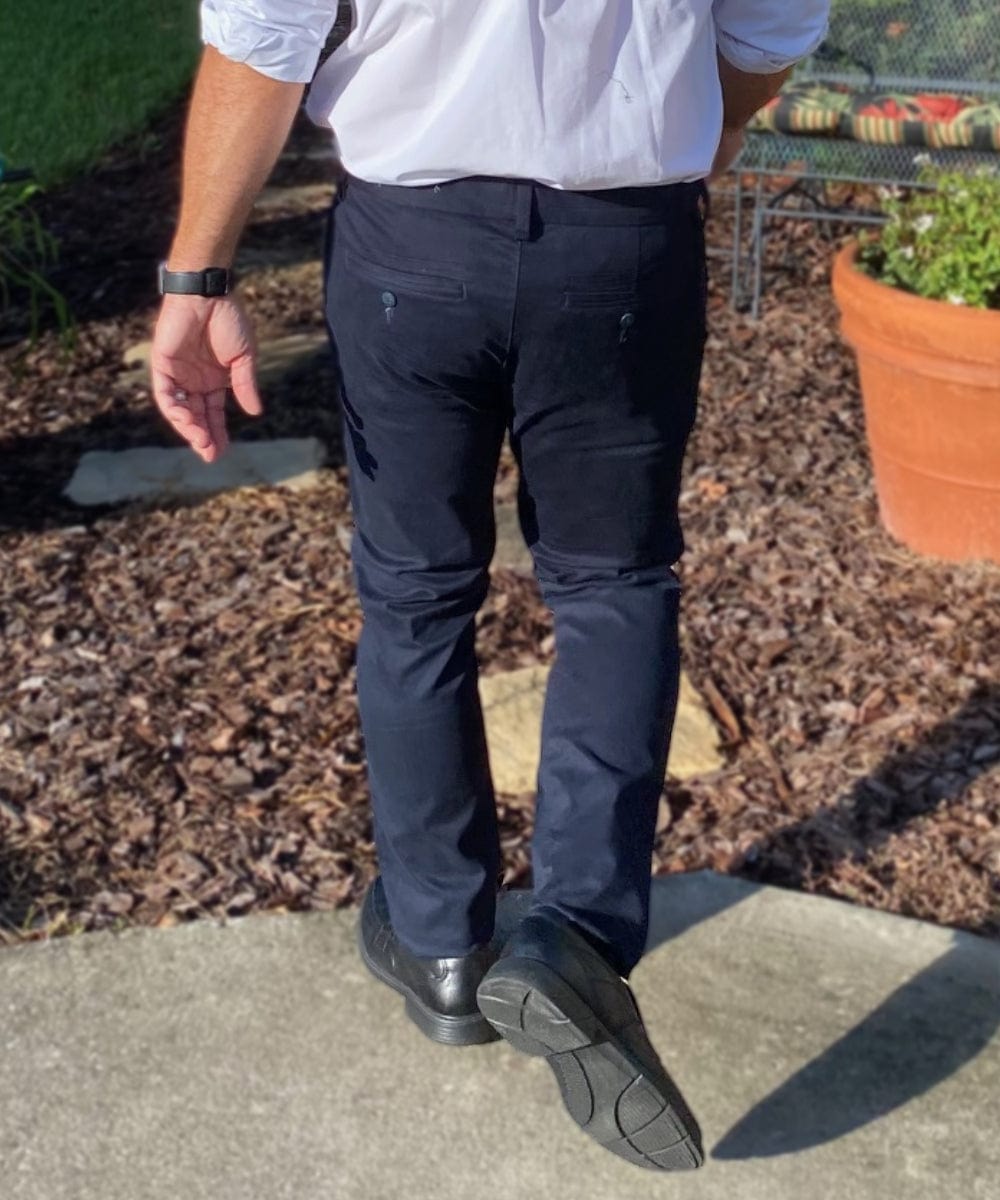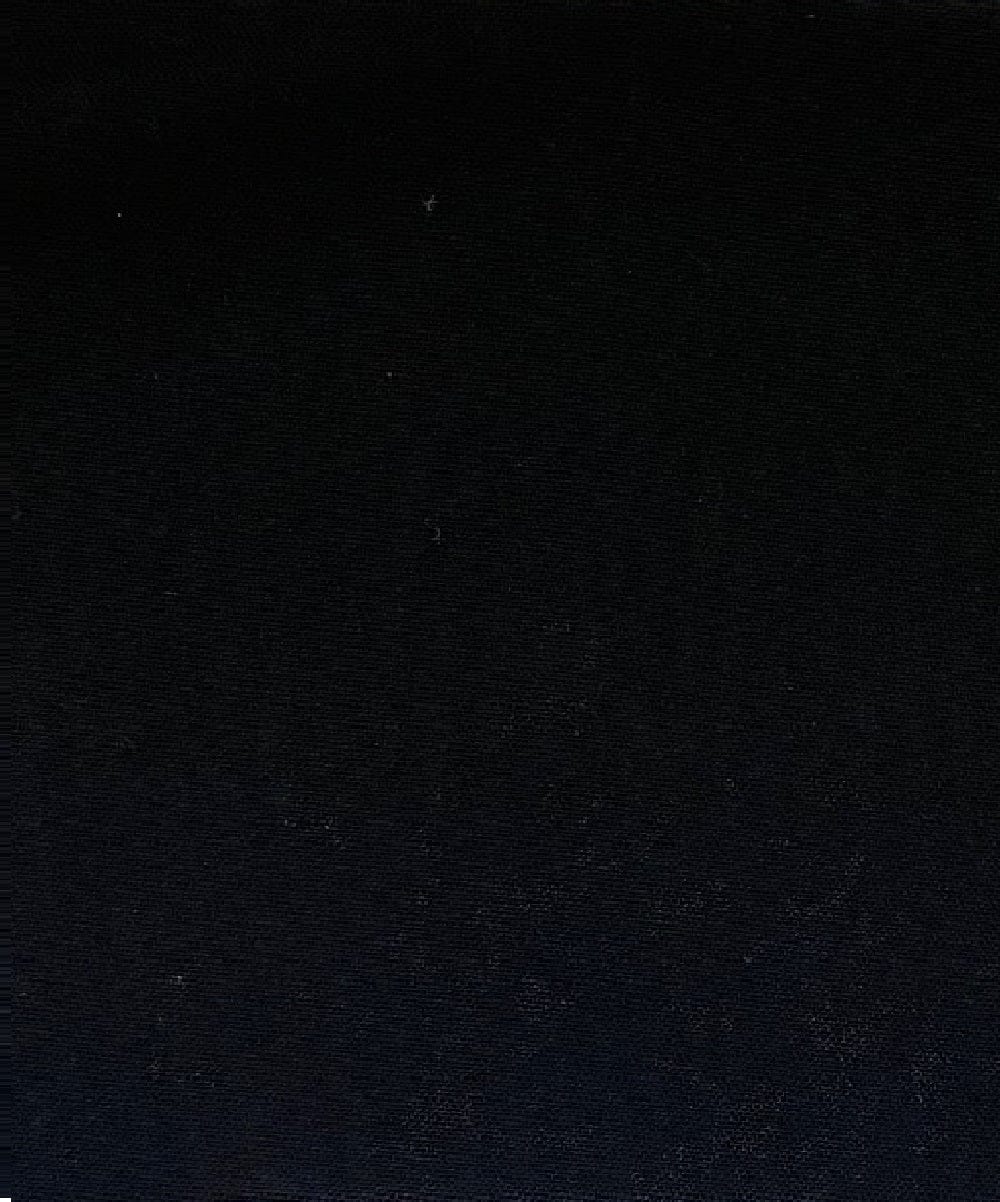 Short Men's Size Guide - Short Mens Pants and Short Mens Jeans
MEN'S Pants & Jeans - for Shorter Men Up to 5'9"
Find your Perfect FIT with our helpful sizing guide below

WAIST: There are 2 easy ways to find your waist size:
1) Please measure your natural waistline with a soft tape measure
-or-
2) Measure the actual waistband on your best-fitting regular jeans or trousers - whatever the actual number, this is the size you would order from us. Do not simply go by the tag on existing, store-bought pants

INSEAM/LENGTH: Inseam length refers to the distance from the crotch seam to the hem. As we like to say around here, EveryBODY is different. We can't know Inseam Length exactly from height alone (since some guys are all torso, others all legs). To find inseam length, measure a pair of pants that fit well by folding them in half lengthwise and measuring from crotch seam to hem with a soft tape measure. Notwithstanding, the chart below, offers some very GENERAL guidelines by height.
Great pockets
I like the dark pockets for the dark pants.
Cool! Thanks so much for noticing! It's a small, but important detail - we try so hard to get our items just right for our customers, it's awesome that you noticed and took your time to write and leave a review. THANK YOU! You made our day.
My favorite pair of pants
I wish they were in stock more often
Thank you for your review! We're glad to hear that you love our pants and We hope that you'll continue to enjoy them.
Success in the hunt
I've looked for pants and shorts that "fit" for many years. For the Fit is my success and go to. Most of all the fit is so comfortable!
Thank you for the feedback! We're so glad to hear that you're finding our pants to be the right FIT for you!! Keep an eye out for our upcoming summer Shorts styles- same great FIT, but styled for warmer weather!
ForTheFit -- My "Go-To" store for Men's Pants
I have always had difficulty finding pants that fit properly at local retail stores. I am only 5' 9" and could never find pants lengths shorter than 29" or ones with a short rise crotch until I started shopping at ForTheFit. I have ordered several pairs of Dylan Flat Front Cotton Twill Self-Sizer Chino Short Rise pants and I am very pleased with the quality, fit, feel, and look. I especially like the "self-sizer" feature on the Chinos that really do provide up to 2" of extra room in the waist. No more baggy seats or pant leg alterations! They fit perfectly right out of the bag. They are great for work and casual wear. I have had the same good experience with the men's dress pants which are lighter weight but with the same nice fit and feel. I have purchased several pairs of lightweight athletic pants and jogger pants. Both fit well and are very comfortable.
Besides the great quality fit, feel, and look of the pants I have purchased, my orders have always arrived on or before the estimated delivery dates. And, ForTheFit even covers the shipping on returns. When I first started ordering from ForTheFit I had to make a few exchanges until I got just the right waist and length measurements that worked best for me. The return and exchange process was easy, fast, and convenient.
The only thing that I think would make the company better would be a larger inventory. I suppose the shipping problems that have plagued businesses of all types has had an impact on ForTheFit as well. When they say, "Order now while supplies last," they mean it! If you see something you like don't delay -- order it right away. You can always return it. Otherwise you may have to wait several weeks or longer for supplies to become available. At least you can request email notification when something of interest is back in stock.
ForTheFit has become my "go-to" store for men's pants and I am pleased to recommend the company to others.
Thank you!! This may be the absolute KINDEST most thorough review we've ever received - we sincerely appreciate your taking the time to leave the review. You made our week.
Fits right
For a short stocky old man these are perfect. Flattering and modern. So much more cool than jeans
Thank you for the feedback! We appreciate it! Glad to hear you found a short men's pant that FIT your style and shape!
Dylan Men's slacks
I've been looking for men's slacks with the new stretch, no iron, no crease materials.
So many out there, but few with the 26" inseam that I require. Yes I can get them tailored, but so often you loose the taper when they are hemmed. Love the Dylan slacks. Perfect fit, slimmer look, very comfortable. Have bought 3 pair and would buy more if additional colors were available
Thanks for your review! We're glad you're happy with the Dylan short rise men's slacks - they're perfect for those who need a slim fit and shorter length without incurring the dreaded 'tailor tax' we shorter guys so often deal with!! Plus , you're right - you shouldn't have to compromise the style by losing the taper on the hem! Thanks again
Love The Pants
The fabric of the Dylan 2.0 is weightless and so comfortable! My only complaint: your stock/inventory is low and I can't order more pants! Fix it!
Thanks so much for taking the time to leave us great feedback! If you're having trouble finding your the best way to find them quickly is to use the search filters at the top of every category page - pick your sizes then, sort by 'Availability - In Stock' - the pairs on screen will be reduced to those available in your specific size. Thanks again for the love - we are so thrilled you enjoyed the short men's pants in the Charlie style
Thanks for Looking Out for Us Shorter Guys!
Due to back compression I am losing height. This is the only site with well-made pants with a 26" inseam that are reasonably priced. I don't like the single button closure of the Dylan as well as the hook and button closure of my other dress pants from FortheFit, but they still fit well and look good. Great sweat pants also. Thanks for realizing that not everyone is 5'9" and taller.
Thanks for the excellent review and we're so glad we could help you find the FIT you needed for short rise men's pants!
Free Shipping, Orders $65+

Orders $65+ placed within the Continental US enjoy automatic, free ground shipping

Easy 30-Day Returns & Free Exchanges

New, unworn items may be returned within 30 days of receipt for a refund, store credit or even exchange. Return shipping is FREE for store credit & initial exchanges. LEARN MORE